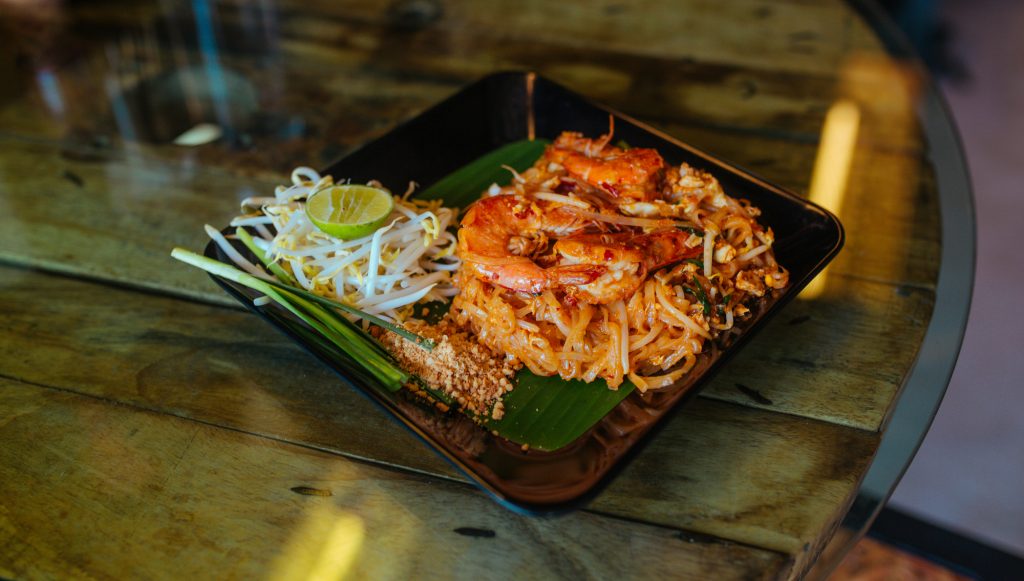 Taste Malaysian culinary heritage with Malay Kitchen
Enjoy the rich taste of vegan-friendly and gluten-free sauces prepared by professional Malaysian chefs. Our curry pastes and Pad Thai sauce only contain the best ingredients from local Irish suppliers.
Just add coconut milk or cream, a protein of your choice, vegetables, and potatoes (for Rendang and Massaman) and for Phad Thai Sauce, just add protein of your choice and vegetables. After you've enjoyed real Asian street food in your own home, you can return our sustainable packaging to us for reuse.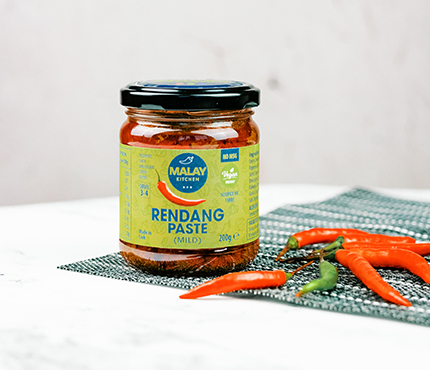 Our tasty Rendang curry paste​
Originally, Rendang was prepared with beef and used for ceremonial occasions by the Minangkabau ethnic group in Malaysia and Indonesia. At Malay Kitchen, you can get the taste of hours of dedicated cooking in a jar for quick and easy preparation at home.
Infused with regional Southeast Asian spices like turmeric, lemongrass, and galangal, our rendang paste is perfect for marinades, BBQs and oven-baked dishes.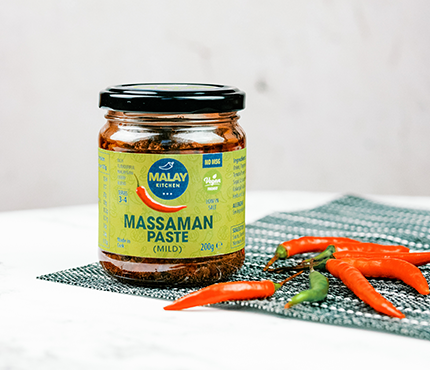 Our delicious Massaman curry paste
Massaman curry originates from Southern Thailand and Northern Malaysia, and is usually used for chicken curries but also great with duck, mutton or venison. Vegans will be delighted with a combo of our rich curry paste and tofu, seitan, or tempeh.
Spices like cardamom, cinnamon, anise, and nutmeg create a unique depth of flavour for your healthy curry dish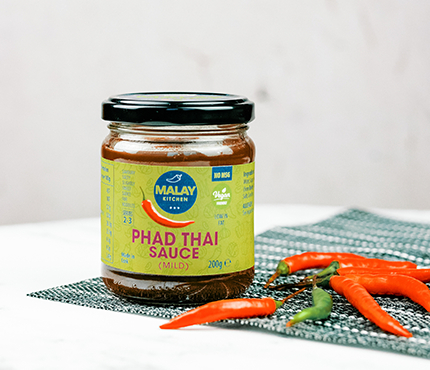 Our tantalizing Pad Thai sauce
The heart and soul of Pad Thai is tamarind, which creates the sweet and savoury fusion it's famous for. At Malay Kitchen, we've created our own version of the tangy sauce.
Enjoy the popular Thai street food dish with umami flavour and a seafood edge at home.

Find the Malay Kitchen range at your local Neighbourfood Market
Get our jars filled with homemade goodness at the Neighbourfood Markets in:
Enjoy authentic Southeast Asian curry pastes and sauces in your own home
100% natural ingredients from local Irish suppliers.